Our Kitchen Becomes Yours!
Since 1987, husband and wife duo, Alfredo and Linda have been serving regionally-authentic Italian cuisine in Brevard County. In 2004, they proudly opened Alfredo's Paradiso Ristorante in Merritt Island. After years of inviting guests into their restaurant, Alfredo and Linda with the help of their daughter Simona, wish to take the Alfredo's Paradiso experience one step further by inviting their guests to cook alongside them.
Building upon our own community will be important to us. We want to do this to enhance your experience at Alfredo's Paradiso Kitchen by inviting and showcasing chefs from across Brevard County, and beyond. Local Brevard County chefs will provide our guests hands-on cooking classes and demonstrations for a variety of cuisines; you won't be limited to just regionally-authentic Italian cuisine!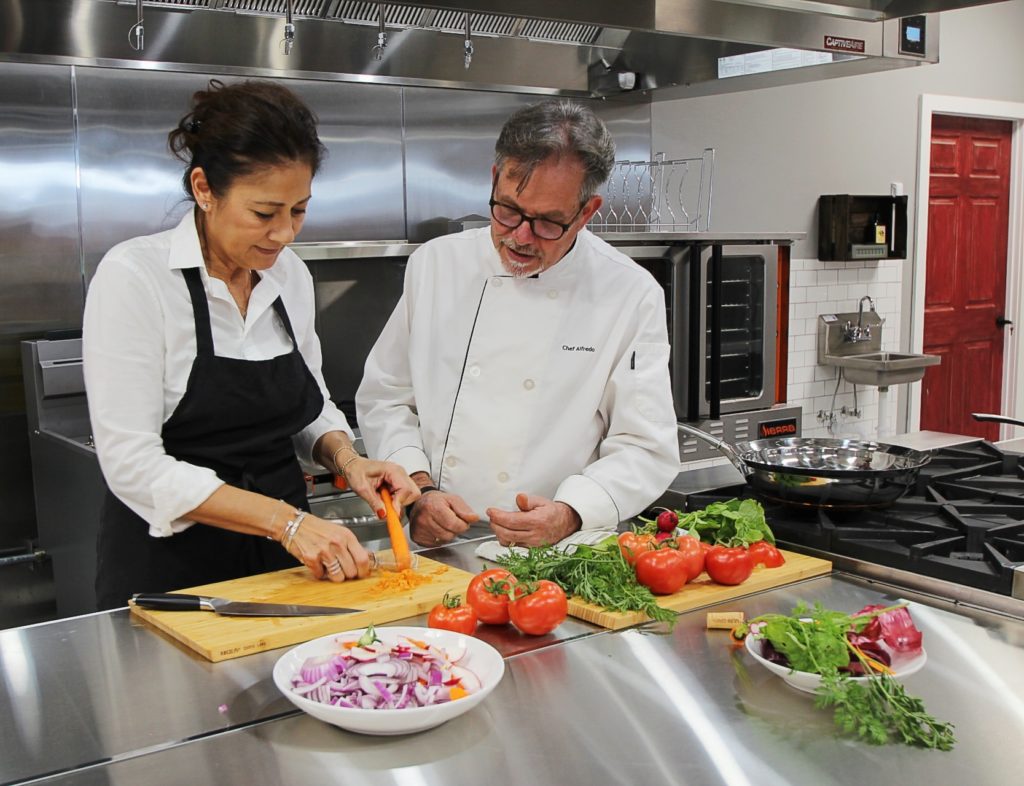 What We Do
At Alfredo's Paradiso Kitchen, we strive to create a fun, interactive, educational and above all unique experience with our hands-on cooking classes, cooking demonstrations, wine tastings and private event space at Alfredo's Paradiso Kitchen.
LEARN MORE
Frequently Asked Questions
Looking for answers? Most questions can be answered in our Q & A section.
Q & A's